360 Booth, the 360° photobooth that makes your head spin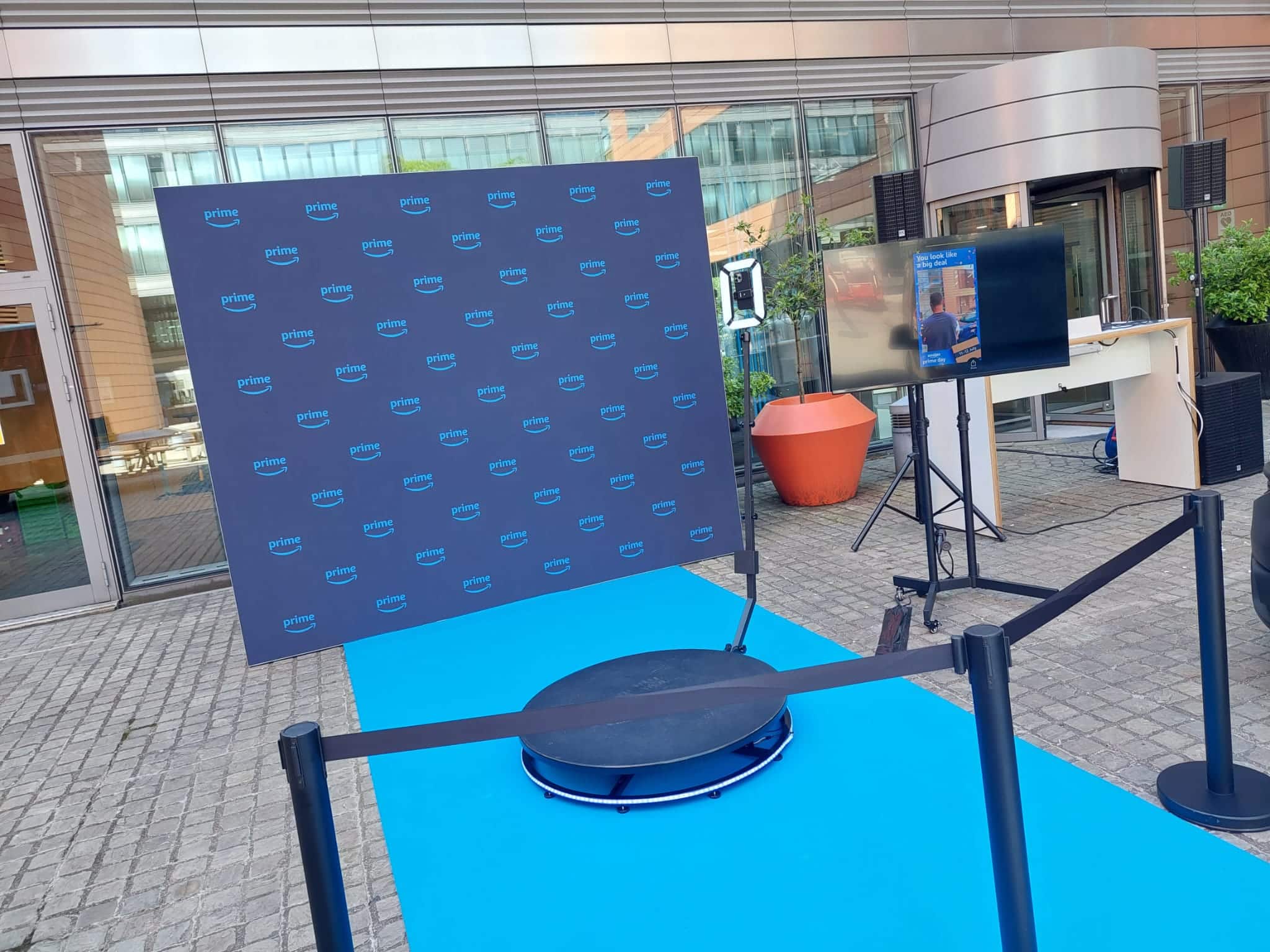 " Cinema-inspired video animation for breathtaking results "
Do you prefer video to photography? How about impressing your guests with a 360° photobooth animation? Our spinner photo terminal is the product you need for a memorable event and a crazy experience!
Coming from the United States where it is all the rage at parties, the 360 degree photobooth is inspired by cinema and the staging of music videos. With this spinner terminal, you ensure a 100% turnkey animation carried out by our team.
The operation is simple, the stunning effect is guaranteed: the participants place themselves on the platform and get into action with or without accessories. The HD camera then films in rotation around the scene for a few seconds.
Once the video has been captured, our software automatically generates a mini clip, integrating special effects: slow motion, rhythm changes, reverse effect… Everyone can then upload their video and share it.
A pioneer of its kind on the Luxembourg market, this video animation will enchant your guests and provide them with high quality video memories that social networks love. Visibility and virality guaranteed!
A multi-faceted 360° video animation
A tailor-made personalization, a result 100% in your image
The platform offers a customization option for a 100% tailor-made result in the colors of your event. Entrust us with your logo and your visuals, we will dress up your 360 photobooth according to your wishes.